The Laptop Specialist
Laptop Service Center Bangalore
It is a known fact that every IT organization as well as various other companies, schools, colleges need some form of laptop service for their computers. There are lots of companies in India that offer these services and the competition among them is quite high. So, when you choose an IT service center for your computer needs you will also be choosing from one of the competitive IT service centers available in the country. But there are certain things that you need to keep in mind while you are choosing an IT service center, Bangalore as your choice since this city has everything that an organization looking for an IT solution can think of.
Why Laptop Store
Authorized Laptop Dealer for HP,Dell,Lenovo,Acer
100 +Professional Laptop Service Engineers
15+ Exclusive Laptop Service Locations Across India
5 Lakes + Laptop Services Satisfied Customers
100% Original Laptop Spare Parts
Laptop Store Bangalore Locations (10.00 am-7:30 pm ; Mon-Sat | 11.00 am-4:00pm ; Sun)
The Best laptop service center bangalore
The service centers of laptop in Bangalore provide laptop services to the clients across India. The customer is charged for the hour or for the whole day, depending upon the contract. If you are looking for the Best Laptop & Computer Service Center Bangalore, then search online as there are many companies that provide such services at reasonable prices. The customer has to simply log on to the websites of the company and fill the form for service, specifying the model of laptop they want serviced, and payment details.

Best Laptop Service Center
There are many important reasons that make the choice of a laptop Service place in Bangaluru such an exciting and profitable option. The best part about these centers is that they have all the resources and advanced tools to address each of your laptop-related issues in the most efficient manner possible. You will be given expert advice on many important aspects including battery replacement, laptop memory upgrade, graphic card upgrade, wireless adapter upgrading, screen replacement, hard drive troubleshooting and a lot more. Best part is that even the original equipment manufacturer of your laptop can be called upon for their assistance if you face any technical issues with your unit. If you need to know more about choosing an Authorized Service place for laptop issues, visit our website and get all the information that you need.
In a city like Bangaluru, one can easily find a number of IT companies offering various services. As there are so many options available, it becomes difficult for an individual to choose the right one. In case of laptops Service place in Bangaluru, individuals can rely on a number of services provided. A laptops Service place in Bangaluru provides services to the clients on a monthly or an annual basis. These laptops Service places are operated by trained professionals who work with the customers to ensure satisfaction.
laptops Service place in Bangaluru, which are reliable, efficient and cost effective should be your first choice for all your laptops related needs. It doesn't matter whether you are having your laptops for a short period or for a longer one, there can be various problems associated with it and the best way to address all these problems is to get help from a Service place. These Service places are available in all parts of Bangaluru and provide not only the best services but also have all the latest technologies like technician help desk, wireless printers, cooling systems and software for the support of your laptop. If you are searching for such a center near your residential area, you can search for them online and you would be amazed at the different quotes that would appear on your screen.
Laptop Technical Support In Bangalore
The demand for laptops Service places has risen sharply in India over the last one year. The reason is simple. With the increasing competition between laptops makers and the exponential growth in usage of laptops, laptops Service places are becoming an essential part of every business establishment. Without these laptops Service places, the entire process of laptops services would not be possible.
One of the most important things that one must know before visiting a laptops Service place is the importance of the warranty policy. It is only with the help of the warranty that you will be able to access the laptops service center and get it fixed. However, not all laptops Service places offer same warranties. Some may offer you a month warranty, while others may provide you with a year warranty.
Before opting for a laptops Service place, it is very important to make a list of your laptops issues. This list will help you to easily find a good service center. If you do not make a list of your laptops issues, chances are high that you will end up visiting a very slow and unproductive Service place. This will further compound your laptops service problems. So, make a list before you visit a Service place.
A very good way to find out about a certain Service place in Bangaluru is to go on the web and read reviews about different Service places. Almost every major company will have its own laptops service website where there will be numerous reviews written by users. Read these laptops service reviews and get an idea about a particular Service place. You can also check out your local directory like the Yellow Pages and search for a good laptops service center in Bangaluru.
Once you have made the shortlist of laptops Service places, the next thing that you need to do is to check out their credentials. Today, almost all laptops Service places are equipped with laptops which are procured from various suppliers and are maintained by trained technicians. Therefore, if a laptops technical support center claims to have procured 'many' laptops in their inventory, it means that they have actually procured these laptops from several different suppliers and that is why there are so many laptops issues at their hand.
The Service place should have certified technicians who will be answering your queries on a 24 hours basis. The technicians should also be trained to troubleshoot various problems associated with your dell laptop. If you are finding any issue with your laptops which is not being resolved by your Service place, then you should immediately ask the customer care executive about the issue. It is important that the customer care executive provides you with adequate solutions to your problem. The Service place executive should also train their technicians to handle your problem in a better manner.
The entire process of laptops technical support in Bangaluru can be dealt over the phone. In case, you are unable to solve a particular issue with the help of the phone line, then you can also enquire whether the technician would visit you in person or whether they would provide you with a video call to their office. By ensuring that you are receiving proper laptops technical support, you will be able to solve any problem that you may encounter with your dell laptop.
For efficient working, you need a professional service provider like a laptop Service place. The entire process involves several steps like hardware replacement, software installation, software update, recovery, configuration and security. For achieving maximum benefit from the services of these centers, it is very essential to find the right one in the city. The first and foremost step to locate a proper center is to perform a proper market research. By gathering information about different centers and their services, you can decide on the best one for your purpose.
Laptop Service Center – A Helpful Helping Place For All Laptop Issues
The IT sector in India is seeing a lot of and the only way by which the companies are able to cope up with the ever-increasing competition is by outsourcing their work such as in the case of laptop Service place. With companies like Microsoft, Apple and SAP moving their operations to India, the country has become a paradise for many computer technicians.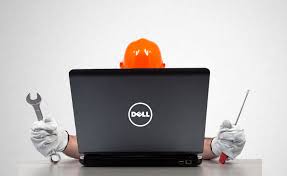 Issues
With innumerable service providers in the field, laptop issues can be easily sorted out by getting your work done from Bangaluru. One can simply sign up for a service from any of the numerous companies located in the Silicon Valley. However, to find the best laptop Service place, you have to be careful and select the right one that will solve your problems at the soonest possible time.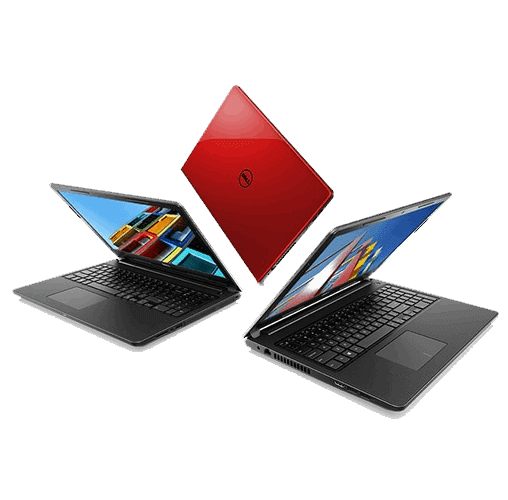 Laptop Service Center Location
If you are having some problems with your laptop and you would like to have it serviceed at the best level possible, you can go for the help of a laptop Service place located in Bangaluru. This is the best way of solving your laptop issues. The Service places are run by professionals who have been trained and are skilled in their work.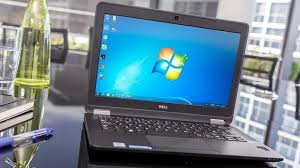 Maintaining
They provide services such as serviceing, maintaining, installing and customizing the laptop. Depending upon the laptop model you have, they cater to the specific needs of each customer. For instance, if your laptop has some defects then they service all the defects and give a full package so that you get back your laptop in its original shape and you also save some money by returning the product to the store.
Bangalore Has the Best Laptop Service Center
The best laptop Service place always strives to fulfill the customers' needs and demands. It is, therefore, of utmost importance that the service provider must be reputed and must possess genuine technical competence and experience. Reputable companies are careful about offering timely services. They ensure that their customers get the right and timely support. They should also keep in mind that promptness is very crucial in order to meet the customers' demands at the soonest possible time.
Service & Service All Major Brands of Laptops
If you are thinking of buying a laptop, then you must consider many factors like price, reliability, brand name and durability. A good Service & Service All brands laptop Service Center in Bangaluru, India offer high quality services for your laptops and provide guidance about how to maintain and care for your laptop. All brands available here are servicing all major brands of laptops, so they have the expertise and experience to handle all your laptop related problems.
Laptop Service Center Location
There are a number of options to choose from, when you are looking for a laptop service center in Bangaluru. In this article, we are describing some of the important factors that you must consider while you are looking for a service center for your laptop in Bangaluru. Within this article, we are describing some of the points that you should keep in mind while you are searching for a service provider in Bangaluru. When you are searching for the best service provider in Bangaluru for solving your laptop issues in the shortest time possible, the following points are some of the things that you must keep in mind.
Contact Laptop Service Center Bangalore For Quick Recovery
If you are finding it difficult to deal with your problematic laptop issue, then you should look no further than the renowned service provider in Bangaluru who has made it their mission to provide efficient services at an affordable price to all its clients.
Awesome and affordable
At laptop service center in Bangaluru, all laptop related queries can be answered on the telephone, online or in person. This service provider offers services ranging from basic troubleshooting to full-on computer maintenance, which will help you resolve your laptop problems. Contacting them for laptop service center services is sure to bring back your laptop to its optimal performance within no time.
The best way to find a good laptop service center in Bangaluru is to look online. You can search for the companies operating in your city and also look up their past records. You can get all the required information on the website pertaining to the laptop service center, the prices they charge and whether they are located near your residence or not. Some websites also provide the location map so that you may locate one easily. You can call them directly or you may send an email to get the information instantly.
Nowadays, the demand for laptop service centers has been on a rise as more people are using this device in their daily work and business activities. In this regard, the demand for laptop Computer serviceing service center in Bangaluru has also increased in the recent years. With the ever increasing demand and requirement of laptop services, the service companies in Bangaluru have advanced their services by offering the latest in diagnostic tools, hardware and software that are required to fix all types of laptop issues. Thus, it is advised to choose a reliable laptop computer service company to resolve all your laptop issues.
Best Laptop & Computer Service Centers in Bangalore
The need for a dependable, affordable laptop service center in Bangaluru can not be overstated. When it comes to technology, one of the most popular, reliable brands is IBM. But you'd never know what the newest tech at IBM is – it's the IBM ThinkPad. For business travelers who often leave their laptops behind while on transit or in air-ports, this is a real treat. What makes it such a treat? Best laptop & computer service centers in Bangaluru are equipped with latest and advanced diagnostic tools that are designed specifically for the regular use of laptop users.
301 , 3rd Floor, Sigma Arcade,
Old Airport Road, Marathahalli,
Bengaluru, Pin Code-560037
9880363673 , 9880363005 , 080-40931012
,Land Mark:(Near Brand factory/Tulasi Theater))
15,1st floor,11th main road,
3rd Block east, Jayanagar
Bengaluru-560011 ,(Opp to Khazana Jewellery),
08041230203, +919611615720, +919035800154
462,1st floor,Maruthi Arcade,
Sampige Road,6th Cross,
Bangalore-560003 ,(Above Icici Bank),
08042201012, 8095901102, 8095901216
650,2nd Floor,17th main,80 Feet road
,6th block koramangala, Near sony Center signal
,Bengaluru –560095.
080 48501435,98444 22466,98444 11822