The Laptop Specialist
Hard Drive Data Recovery Service in Mumbai
Hard Drive Data Recovery Service In Mumbai
Data Recovery
Laptop Service Laptop Store offers the best data recovery service to recover your valuable data from broken hard drive and RAID arrays. We can retrieve files that were accidentally deleted, lost due to device failure or unexpected data loss, formatting, Hardware crash, Corrupted data, Water, wateriness or due to some other liquid.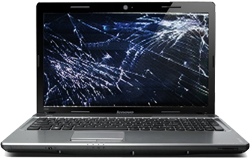 Hard Disk Drive Failure Symptoms
Hard Disk Drive Failure Symptoms Identifiy the hard disk drive failure steps are Errors when reading, copying, moving, or deleting data on the laptop, Extremely slow, Operating system unable to boot, Other random errors or laptop reboots. If you are facing any of the following symptoms in your laptop hard disk drive just make a call to our data recovery center and avoid permanent data loss.
Laptop data recovery service includes
Internal Hard Drive Recovery File Data Recovery USB Flash Drive Recovery SSD Data Recovery
Most Common Hard Disk Drive (HDD) Recovery Situations
Accidental File Deletions and Human Error Computer fails to detect hard disk or BIOS Electronic Failure or Power Surges Logical Failure Overwritten Files and Corrupt Partitions Unexpected computer crashes Broken Hard Disk Drive (HDD) Disk Reformatting Heat and dust Mechanical or Internal failure Software Corruption and Failure Virus Attacks and Corruption
Virus Protection Service In Mumbai
Virus and Malware Remove Service in Mumbai
Laptop Service Laptop Store virus removal specializes to discover and fix your laptop from virus, spyware, malware, adware and other bugg stuffs We can clean and help to remove your laptop virus and malware within day, If your laptop has any one of the following symptoms your laptop may be infected with a virus, adware, spyware or other malware.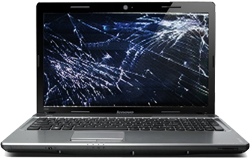 Virus and Malware symptoms
Strange Messages from Windows Anti-Virus Software is disabled Malicious advertisements pop up Slow computer performance Unable to access common websites Redirection to fake websites Random reboots while working Very slow Internet browsing Documents and pictures missing Contact Laptop Malware, Virus removal service in Mumbai @ 771000 6884 Get instant Support.
Reach Us – Dell Laptop Service Center Malad
Shop No 18, Bhoomi Classic CHS, Goregaon - Mulund Link Rd, Off Link Road, Opposite Inorbit Mall / Lower Malad Station, Malad West, Mumbai, Maharashtra 400064 7710006884, 9003166661