The Laptop Specialist
Dell- Laptop Adapter
DELL LAPTOP ADAPTER SERVICE AND REPLACEMENT
LAPTOP SPARES:
Laptop Store India has a quality stock of genuine Laptop Accessories and Laptop Spare Parts for all branded laptops and sell at best laptop price in india as compared to other service providers in the market.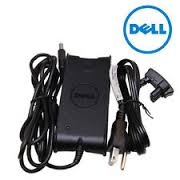 Laptop Adapter Not Charging
If your laptop or personal computer is not GETTING CHARGED , don't need to worry we are here for your service. All you need is to contact Dell laptop service Chennai, Bangalore, Pune, Mumbai and all over India. We are here for your service.
Servicing
We can service your Adapter. If your Adapter is having small issues then we can service it and make it usable otherwise we can change your Adapter.
Reliable
The Adapter we provide is not only affordable by you, also it is also reliable.
We never compromise with the quality of our service, So we provide 100•/• quality service to our customers by our expert engineers because customers satisfaction is our first priority.
Chennai Support
9500066668
Bangalore Support
9880363005
Pune Support
9545222284
Mumbai Support
7710006883
Laptop Spare Parts and Accessories :
We Deal in 100% original and Genuine Products like: Laptop Keyboards, Laptop Adapter Original, Laptop Adapter Compatible, Laptop Battery Original, Laptop Battery Compatible, Laptop LCD & LED Screen, Laptop Hinges, Laptop DVD/RW, Laptop Front Bazel, Laptop Rear Case, Laptop Bottom Case, Laptop Upper Case, Laptop CPU Fan with or without Heatsink, Original Microsoft Products, Original Anti-Virus Softwares, Laptop Service , Printer Service , LCD & CRT Monitor Service , Laptop Spares, Laptop LCD Inverters, Laptop LCD Back Cover.
Some Common Dell Models Which We Serve: