The Laptop Specialist
Dell Laptop Service Center Bangalore near HSR Layout

Dell service center bangalore Jayanagar Hsr Layout provides Service and service for all kinds of Dell laptop like Dell inspiron,dell vostro and etc, all types of Laptop serviceing in Jayanagar and maintenance, spare parts are available.Overall, our mission is to ensure that we are always able to properly analyze the problem and solve it with the most efficient and effective technology, equipment and products available in order to deliver to you a level of satisfaction unparalleled in the Laptop service industry. We hope to exceed your expectations…AND aid in keeping your operation running smoothly!
Dell laptop service servicing company based in Jayanagar , provides dell laptop service, upgrades and maintenance services to all model dell laptops for individual customers and businesses throughout Jayanagar and the surrounding areas. Our Laptop Store in Jayanagar , is equipped with latest laptop service technology and Our highly trained and dedicated technicians and engineers, provides comprehensive diagnostic and services of dell laptop problem will get resolved faster.
Dell service center in Bangalore- Dell Notebook Service and Upgrade Service:
Step 1 -Get in touch with one of Dell service center in Bangalore by calling 9880363005 or email us at: [email protected] inform them the symptoms of the fault.
Step 2– Based on the information provided by you, Dell service center in Bangalore will assess the nature of the fault and accordingly provide you a ballpark figure for the cost of hardware component replacement and labour to undertake the service or upgrade process.
Step 3– Once Dell service center in Bangalore inform you about the estimated cost for your service or upgrade service, it's up to you to make a decision if you wish to take the process to the next phase.
Step 4– Clients can bring the defective laptop into our service centre or Dell service center in Bangalore can arrange to collect your faulty Dell notebook computer and have it brought to our Bangalore laptop service centre, for an affordable charge.
Step 5– Once we take delivery of your notebook at our service centre, Dell service center in Bangalore will proceed with the essential service, upgrade or replacement service and consequently inform you the final charge for the job performed.
Laptop Problems:
Motherboard replacement & solution
Screen damage laptop solve & solution
Plugged in not charging problem in dell
Battery not charging service & solution
Laptop charger plugged in not work
Charger Connected but not charging
Dell inspiron Ac adapter problem
Battery not detected on dell laptop
Dell Latitude battery problem
Dell inspiron battery problem
Dell vostro battery problem
Alienware battery problem
Areas We Serve
We provide Dell Laptop services in most of the places in bangalore. If you have a problem dont hesitate to call us. Our experts have solutions for all your laptop problems. Just Drop in an Enquiry and we are there to help you. We server almost entire bangalore. Here is some of the areas that we cover.
Visit our nearest branches
Get The Best Value For Your Money With A Dell Laptop Service Center
One of the best things about a Dell service center is the fact that they offer service for all sorts of electronic related problems. With one of these Dell service centers located in your local Bangalore, you can be sure that your laptop will get proper care and attention it needs. You can expect Dell service center locations to have trained professionals available at their disposal, who are fully capable of handling all types of technical issues that may come up with any Dell laptop. If you are in need of expert services, Dell service center can be the solution you have been looking for. What more could you ask for?
All About Low Cost Computer Servicing
Dell servicing Center is one of the largest servicing centers catering all laptop Computer serviceing requirements of the people. Dell servicing Center at Bangalore takes utmost care to make you totally satisfied with our services. For all your laptop computer related problems we provide best quality services at cheap prices. For all your laptop Computer Servicing needs we have a very experienced team of well trained and equipped technicians.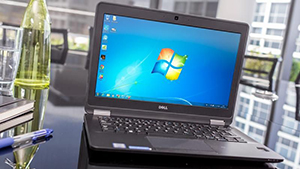 Dell stores across
Dell service centre, situated at bangaluru with a strong connection with all the leading Dell stores across the country is committed to delivering the maximum in the sphere of technical support. A Dell service centre, apart from being an authorized service centre of Dell, also fulfills all your personal computer related requirements and personal tastes. As per our requirement we are also proficient enough to provide all kinds of other computer related support. We understand that as per the global economy people are slowly moving towards the cities for better jobs. With this gradual move many people need to have a computer at home to carry on with daily tasks, for this reason we try our best to ensure that your Dell service centre at bangaluru provides you with world-class customer care services.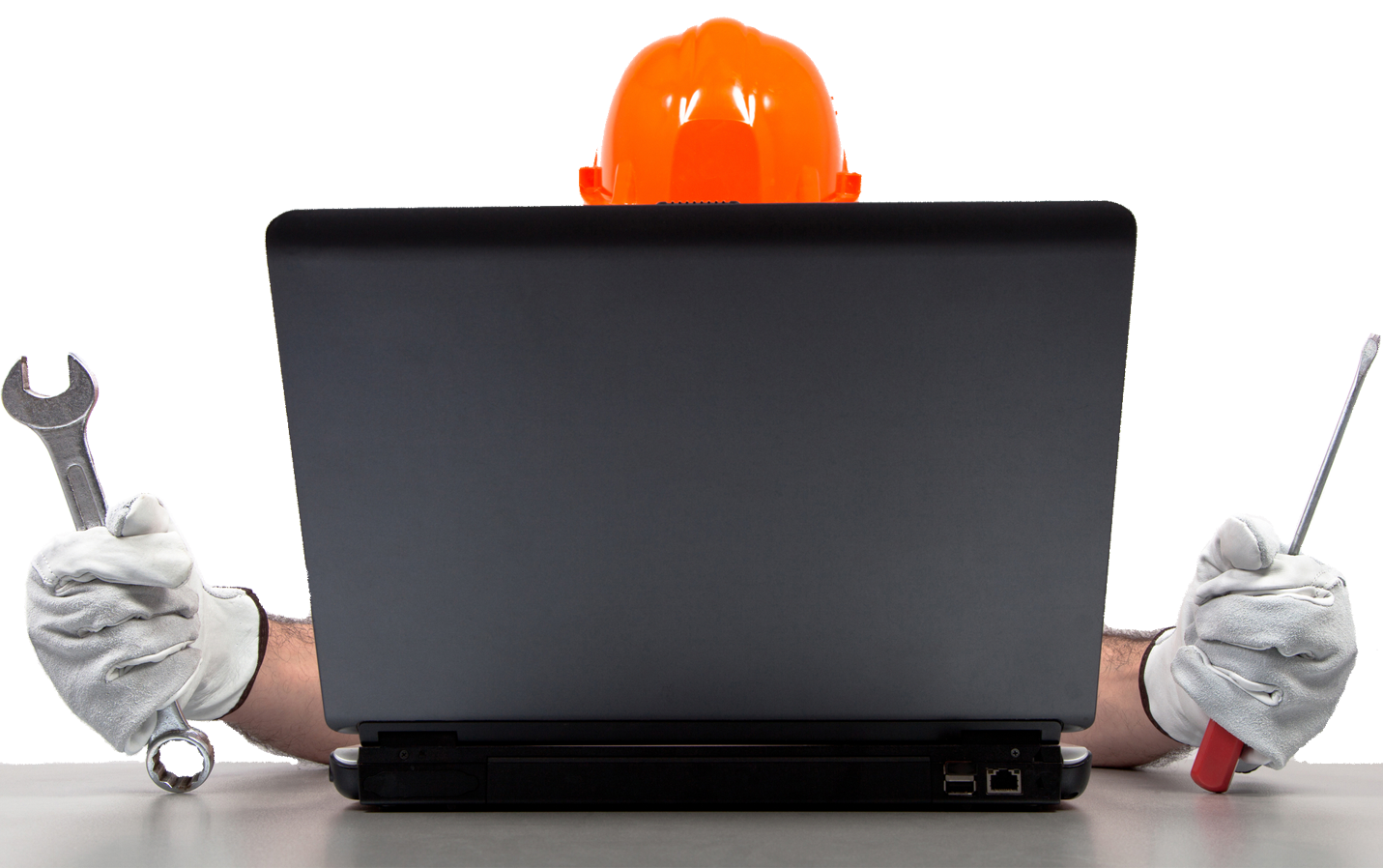 Best services
Dell service centre bangaluru offers best services for all Dell Products at very reasonable prices. Dell service centre at bangaluru is one of the leading service centres for laptops in the country. With a dedicated team of highly trained technical staff, Dell provides most efficient and timely services. If you are in search of the best, cost-effective service centre for laptop, visit this Dell service centre now and get your laptop serviceed at most reasonable prices.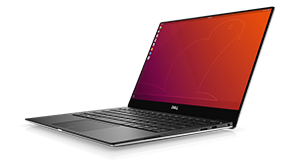 Best Laptop Service Center – At Ground Zero!
If you are planning to buy a Dell Laptop and want to shop for one in bangaluru, you will find the top Dell service centre at bangaluru (BDGH). The Dell service centre at bangaluru has a comprehensive range of laptop services such as installation, accessories, batteries etc. With the help of the latest state-of-the-art equipment, this Dell service centre at bangaluru can provide you with the best possible service. Apart from that, the staff is very accommodating and understand your needs very well, which helps you get the maximum benefits at an economical price.

Fix your monitor
If your Dell service centre in bangaluru, India is unable to fix your monitor, then the first and best place to look is online. Many websites will be able to help you find and order a new monitor. It is important to remember that when ordering a Dell monitor online, you must allow for adequate time for the monitor to be shipped to you. You don't want to rush something like this, as it could end up costing you more money in the long run. A Dell service centre in bangaluru can usually get your new screen back in one working condition in no more than a week.
Get The Best Value For Your Money With A Dell Laptop Service Center
Dell service centres provide technical support for Dell products including laptops, notebook PCs, computers, digital televisions, docking station, audio and video appliances, enterprise servers, printers, scanners, and mobile phones. Dell products are proven to be dependable equipment that offer performance that surpasses the competition. The technology used in their products is also advanced, providing consumers with a range of capabilities and functions that are easy to use and enhance the convenience of computing. With the advent of new technology, a vast range of electronic products have been introduced in the market. However, few products such as Dell service centres and computers are still comparatively unknown to many. But they are fast gaining popularity as more people recognize their dependability and offer benefits.
High levels of customer service
Dell service centres in bangaluru to provide top notch services including dell laptop computers and laptops. Dell service centre in bangaluru to provide excellent Dell computer diagnostic services, Dell diagnostic software, Dell motherboard support, and other custom services for your Dell computers. Excellent services, proper infrastructure, fast turnaround time, high levels of customer service, and customer satisfaction are major benefits. The city boasts of an efficient and advanced diagnostic and service centre. This means that if you have an issue with your Dell computer or any other Dell product, you can be sure that they will address the issue promptly and correctly.
Simple for consumers
In addition to the above benefits, Dell service centre at bangaluru has also made it simple for consumers to deal with their issues quickly and easily. For instance, if you have dell laptop problems and need to send it back to the manufacturer, you do not need to undergo formal formalities such as sending a mail or fax. You can simply return the laptop by picking it up from an electronic city outlet in bangaluru. Moreover, if you need to return your dell laptop for various reasons such as improper maintenance, damaged goods, and so on, you do not have to take the time to make several trips to the nearest dell service centre or your home town.
Benefit of choosing the service center at Bangalore
The other benefit of choosing the service centre at bangaluru is that you are guaranteed with the fastest turnaround time. As mentioned above, this means that if you have a problem with your laptop and you want it returned as soon as possible, you can send it back to the laptop service center at bangaluru in no time at all. For your information, there are many laptop service centres in bangaluru that offer same day servicing and even same date service. If you choose the right one for your needs, you can have your dell laptop serviceed in the same day. In addition, the technicians at the electronic city outlets of bangaluru are qualified to handle any technical problem regarding your laptop.
High quality services
The dell service centre at bangaluru offers high quality services. In fact, their technicians are trained in handling almost all types of technical problems. This is why if you have a dell laptop in bangaluru, there is no need for you to worry about returning it because the technicians will take proper care of it. This means that you can keep on using it for the next few years without worrying about the laptop's performance.
Another benefit of using the dell vostro laptop service centre at bangaluru is the cost. You will find various companies offering competitive prices at the laptop service outlet in bangaluru. To make things even better, they are also able to offer free technical support with the purchase of your dell vostro laptop. If you are looking to save money while purchasing a laptop, then you will want to consider taking the help of the laptop service outlet at bangaluru. Not only will you be able to get the services done at low cost, but also you will be able to do it at the convenience of your home.
Convenient location
Apart from the low price and the convenient location, the dell laptop service centre at bangaluru offers a number of other benefits. One of the most important features is that they offer you a one year warranty with the purchase of your dell laptops. With this warranty, you will not worry about the laptop's performance and functionality even if there are some issues. Furthermore, the dell service centres at bangaluru also offer free ground shipping and local pick up.
Top-notch
Since the technology used at these services centers is of top-notch, it is extremely important for you to choose them carefully. At the first glance, many people may feel that the pricing structure and the services offered at a particular dell laptop service centre may be too good to be true. However, if you research well, you will soon find out that the companies that provide these services at bangaluru actually make every effort to maintain the quality of the products that they sell and this is how they remain in business for so long. The dell laptops at bangaluru will ensure that you get all the benefits that you have paid for.
The Best Location to Rent a Laptop in Bangalore
One of the most preferred and highly sought after locations in India for a laptop rental is the Dell service centre at bangaluru. This City on Wheels is a one-stop shop for all your laptop requirements. It is located in the heart of the city and is accessible by the public from various bus services and taxis. You can even book your tickets online through their official website. The Company has branches in the major cities of India, but the one in bangaluru that is preferred by the majority of laptop users is the one in the Silicon Valley.
Dealing With Dell Service Center at Bangalore
If you are searching for a company which is capable of serviceing your Dell computers, then search no more because all you need to do is check out the services offered by Dell service centre at bangaluru. Dell service centre at bangaluru has been working with great efficiency and dedication since more than a decade. The company not only services but also refurbishes the Dell printer cartridges, Dell monitor screens, Dell power supply units, Dell mouse and many more related accessories. Dell service centre at bangaluru offers quality servicing at the most competitive prices.
Different kinds of services
Dell service centre at bangaluru is one of the leading providers of dell laptop services. This company offers different kinds of services under various categories. One of the categories is the laptop trouble shooting, which is available under the category of general laptop troubleshooting. In this category, you will get tips on how to solve the commonest computer problems. There are detailed instructions provided with the technical help files that will surely solve all your dell laptop problems.
There are also specialized services like the battery or the hard disk troubleshooting, recovery and installation problems and so on. If you are looking for the technical support for the Dell printer or the AC adapter or any other accessory then there are specialized service centres which provide a full range of Dell printer services at bangaluru. All you have to do is check out their services page and find one that suits your requirements. All the Dell services centers at bangaluru are licensed and they are operated by the proper authority.
Also offering
There are numerous companies which claim to be the best in servicing the laptops and also offering computer servicing but they all often fail to meet even the basic requirements of the clients. But, the services offered by the Dell service centre at Bangalore prove to be very reliable and effective. This is because, all of the technical requirements are fulfilled by them. If you have recently bought a dell laptop or if you are planning to buy one, then the best place to search for quality service centres and their specialized Dell laptop service is online.
The dell service centre at Bangalore has received many touts and praises for the efficient services they offer to the clients across the country. The first thing that should come in your mind when you are searching for the laptop service center in Bangalore is whether or not the company is authorized to undertake such tasks. A laptop is not something cheap to replace and it will definitely cost a lot if you are to take the help of a technician from an unauthorized agency.
There are several reasons why your system may break down at times and the problem can vary from a simple hardware problem to more complicated software issues. The first thing that you need to check is whether your computer is equipped with the latest software versions and whether you have the latest antivirus and malware removal software installed on your machine. Another important thing that should be ascertained is whether your laptop is connected to the Internet or not. This will help you in searching for the best services in Bangalore.
Most of the times people who are using dell laptops in Bangalore find it convenient to use a local service centre because this saves them the hassle of travelling a long distance to their service centre. The other benefit of getting your work done at an authorized site is that it helps you save time and energy. The companies in Bangalore which are authorized to provide the best services in Bangalore are known for providing timely solutions to all your technical problems. They also maintain a well trained and experienced staff who can resolve any issue at the quickest without any hassles.
If you are looking for Dell service centre in Bangalore, then you can start your search by using the major search engines like google, Yahoo or msn. You will be required to provide some basic information like name of the supplier, address and contact number so as to get the full details of the company. Once you are through with this step, you can call the supplier or send an email to inquire about the services offered by them. If you are satisfied with the answers provided by the representative, you can go ahead and make the payment and enjoy the benefits of getting your dell service centre at Bangalore within no time at all. This is the reason why almost all the companies in the city prefer to have their works done at the dell service centre at Bangalore rather than at their own premises.