bangalore
Laptop Store – Marathahalli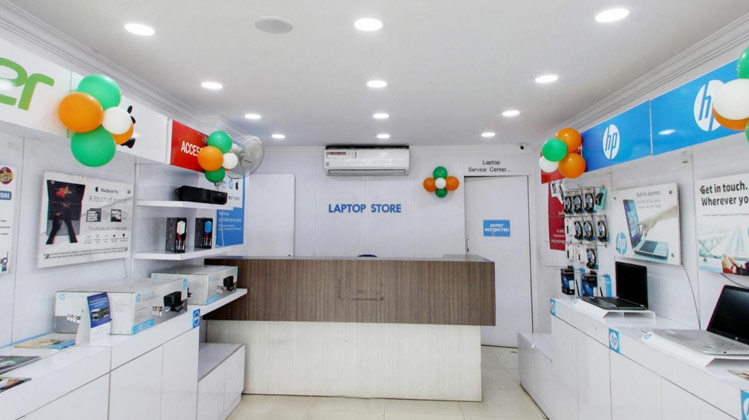 Laptop Store – Marathahalli
237/109, HAL Old Airport Rd, Chowdeshwari Layout, Marathahalli Village,
Marathahalli, Bengaluru, Karnataka-560037
+919008127777
Store Timing : Monday to Saturday : 10 am to 7.30 pm Sunday : 11am to 4pm
Laptop Store have 25+ branches across india , Laptop Store Marathahalli provide Hp, Dell, Lenovo, Acer,Asus, Apple,Toshiba laptop sales service center in Bangalore at Marathahalli. Laptop Store Authorized for Hp , dell, Lenovo , acer and asus. Many peoples call us laptop service center Marathahalli, laptop showroom Marathahalli, dell service center, Lenovo service center,hp service center Marathahalli, dell showroom ,Lenovo showroom Bangalore , hp showroom Bangalore and asus showroom Also Laptop Store deal with laptop charger replacement, laptop battery replacement, laptop screen replacement, laptop keyboard replacement, motherboard replacement, Laptop Store G6, Sigma Arcade, Ground Floor,HAL Old Airport Rd, Near Brand Factory, Marathahalli
Why Laptopstore?
Complete Diagnostics
Complete Safety Analysis
Low Cost Services
Types of Services Carried out by LaptopStore
Screen Replacements and screen service
Sound not working or sound problems
Laptop keyboard service or replace
Laptop not powering on dead laptop
Hinge service
Touch pad service
Laptop Power jack service.
Sound not working or sound problems
Laptop Motherboard service
Laptop body Plastics service
Laptop Wireless connection problems
Hard drive service or hard drive replacement
All software troubleshooting
Laptop Memory replaced or upgraded
Slow computer or upgrade solutions
Laptop fans replacement or fans not working
Spill damage
Virus removal, or malware removal
Data Recovery services
Laptop Graphics Service
We are specialist in
Laptop Chip level Service Broken Laptop
ReworkLaptop Screen Service /Replacement Laptop
Motherboard Service /Replacement Laptop
Hard Disk / RAM / Spares Upgrade Laptop Adapter & Battery Sale
Laptop Virus & Malware Removal
Why choose us
Professional laptop service competitive Price Friendly Customer Service
Support Fast Response Time Best Service Customer satisfication
guarantee Free Pick up and delivery for laptop service
Our Quality
Customer satisfaction is given utmost priority and our professional services for the service of laptop motherboard chip level are well appreciated in the industry. We have immense experience in software installation and are skilled in offering broken laptop reworking services.
Satisfaction
Our technicians understand the latest developments in technology and are given regular trainings to keep them abreast with the new inventions. They adapt well with the changing market scenario and offer dedicated services for all brands and models.
Reach us