chennai
Laptop Store – Tambaram (Laptop Sales & Service Center)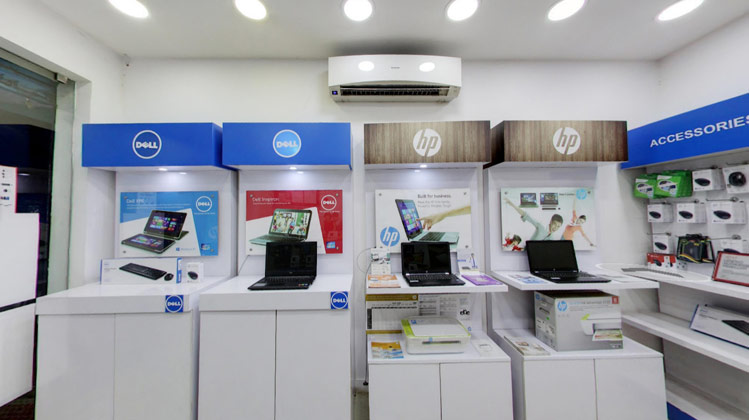 Laptop Store – Tambaram
29/4A, Gandhi Rd, West Tambaram, Tambaram,
Chennai, Tamil Nadu-600045
072999 56832
Welcome to 
Laptop Store Tambaram
 your trusted and independent laptop service center in Chennai. Since 2007, we have been specializing in servicing and repairing laptops from renowned brands such as 
HP, Dell, Lenovo, Acer, and Asus
. At Laptop Store, we are dedicated to providing top-notch service to our customers, both local and from other parts of Chennai.  Our offerings go beyond laptop repair and servicing. We are also proud to offer a wide range of brand new laptops as well as refurbished laptops from manufacturers like HP, Dell, Lenovo, and Asus. Whether you're in need of a powerful machine for your professional work or a budget-friendly option for everyday use, we have the perfect laptop to suit your requirements.  As a one-stop destination for all your laptop needs, we strive to deliver the best customer experience. Our team of skilled technicians ensures that your laptop concerns are addressed promptly and efficiently. From hardware repairs to software troubleshooting, we are equipped to handle it all. Our comprehensive range of services includes: 
Laptop Repair & Services:
 We provide expert repair and servicing solutions for laptops of all brands. Whether it's a cracked screen, faulty keyboard, or any other hardware or software issue, our technicians have the expertise to get your laptop back in optimal condition.
Laptop Screen Replacement
: If your laptop screen is damaged, cracked, or malfunctioning, our technicians can replace it with a high-quality, compatible screen, restoring the visual clarity and functionality of your laptop.
Laptop Battery Replacement
: Is your laptop battery no longer holding a charge or draining quickly? We offer reliable laptop battery replacements, ensuring that your laptop has the power to keep up with your needs.
Laptop Adapter and Charger
: In need of a new laptop adapter or charger? We provide genuine and compatible adapters and chargers for various laptop models. Our products are reliable, ensuring efficient power supply and charging for your laptop.     
Laptops On Rent
: If you require a temporary laptop for a project, presentation, or any other purpose, we offer laptop rentals that meet your specifications.
Laptop Dealers and Showroom
: Apart from repairs, we are authorized dealers of HP, Dell, Lenovo, Asus, and other leading laptop brands. Visit our showroom to explore a wide range of laptops and find the perfect fit for your needs.
Apple Repair & Services
: Our team is skilled in handling repairs for Apple laptops, ensuring that your MacBook or iMac receives the care it deserves.    
Refurbished Laptops
: We offer a selection of high-quality refurbished laptops, giving you the opportunity to own a reliable laptop at an affordable price.
Laptop Parts
: In need of genuine laptop parts? We stock a range of original components to help you with any necessary replacements.   At Laptop Store, we prioritize customer satisfaction above all else. Our commitment to quality, integrity, and professionalism has earned us a strong reputation in the industry. We value the trust our customers place in us and strive to exceed their expectations with every interaction. Visit 
Laptop Store Chennai
 today and experience the difference of our exceptional services and products. Our friendly and knowledgeable staff is ready to assist you in finding the perfect laptop solution that meets your needs and budge
Reach us